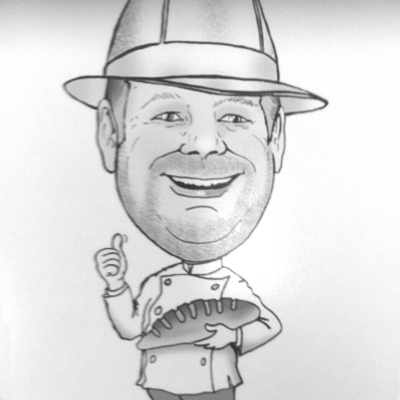 The Cremore Bakery was established in 2006 by Master Baker Patrick Byrne, who has been in the baking business for the last 50 years, and that experience shows in all of the artisan breads and cakes that we produce. We are community bakers that love our craft.
Cremore Bakery is an award winning bakery. Over the years, we have won 5 gold medals, 3 silver medals, and 2 bronze medals at the Irish National Food Awards (Blas na hÉireann Awards).
We commence our baking each morning at 1am to have lovely crusty traditional breads available for 8am each morning. Our batch loafs, Turnovers, Milk Pans, Bloomers, Brown Breads, and Soda Breads are all baked in the 1950's traditional way, with long fermentation, reducing the need to use large amounts of yeast and allowing the gluten to develop.
We have a great selection of extra health breads, G.I. multiseed bread, spelt and honey bread, high-fibre bread, and slimmers wholemeal bread. Sourdough bread is available on saturdays.
We also bake a beautiful selection of mouth-watering cakes, fresh creams, coffee creams, vanilla slices, eclairs, cream donuts and more. Our Birthday and Celebration cakes are a big favourite with our customers. New to our broad selection is our tasty almond and pear cake. Also popular are the photo cakes, for that special celebration we can put a copy of your special photo on our fresh Cream Cakes.
At Christmas, we carry a wonderful selection of traditional Christmas treats. Our Christmas cakes, puddings, and puff pastry mince pies, are made from very old Irish recipes, containing lots of very rich fruits, spices, Powers and Jameson whiskeys, Kerrygold butter, and Odiums flour.
For corporations, if you are having a corporate event, we can put your logo on cup-cakes to make your event that extra bit special.
You can follow us on Facebook . To all of you who have not found us yet, please drop in and say hello, and taste the difference. You can also mail Pat Byrne directly at: patrickjjbyrne@gmail.com.